As Mags mentioned before, we here at B&L are slightly, borderline, completely obsessed with The Hunger Games.  The casting for the movie adaptation is imminent so let's dare to dream, shall we?  Let's start with the fellas.  Please feel free to chime in your thoughts in the comments!
Peeta:
For a long time we had trouble envisioning anyone who would give our choices for Gale any competition…enter Hunter Parrish. Right? We can't unsee it now. Peeta is sweet, deceptively crafty and yup.  We'd say that's some competition.

Gale:
On the other hand we both had our Gale in mind from the start.  As Mags explains, "When I was reading, the person I kept picturing was Gaspard Ulliel. He can be boyish and deadly at the same time, but he may have aged himself out of Gale." Elle agrees but because of that very age issue is going with Lainey and choosing Henry Hopper (on the right below).  Darken his hair and he could be an age-appropriate Gale, right?

Haymitch:
Mags says Robert Downey Jr., Elle says Jeff Bridges.  Who's your favorite drinking buddy?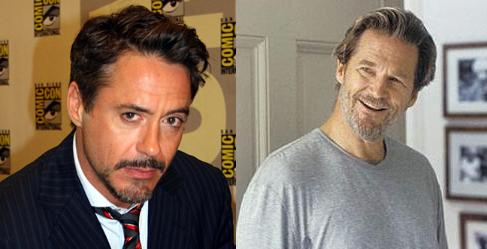 Cinna:
The battle of the gold eyeliner!  We're pretty convinced both of these guys could pull it off but Elle is going with Lee Pace and Mags says Hugh Dancy.  Who do you pick?

President Snow:
We just came up with this one today. Dye Vincent Cassel's hair white and we think this could work.  Just look at that evil bastard…

And last but not least…
Finnick:
Um, amazing hot, charming, and of seafaring descent? Look at this photo and try to tell us it should be anyone but Alexander Skarsgard.

I have the feeling I could type just about anything here and no one would notice.  If you're all not too busy searching for the full-length photo of our Finnick, please let us know what you think of our picks and stay tune our choices of the female cast.